DIE MENSCHEN HINTER BABY HEALTH CHECK
Lernen Sie uns und unser Team im Medizinischen Labor ARCHIMEDlife kennen und erfahren Sie mehr über unsere Arbeit im Bereich Seltene Erkrankungen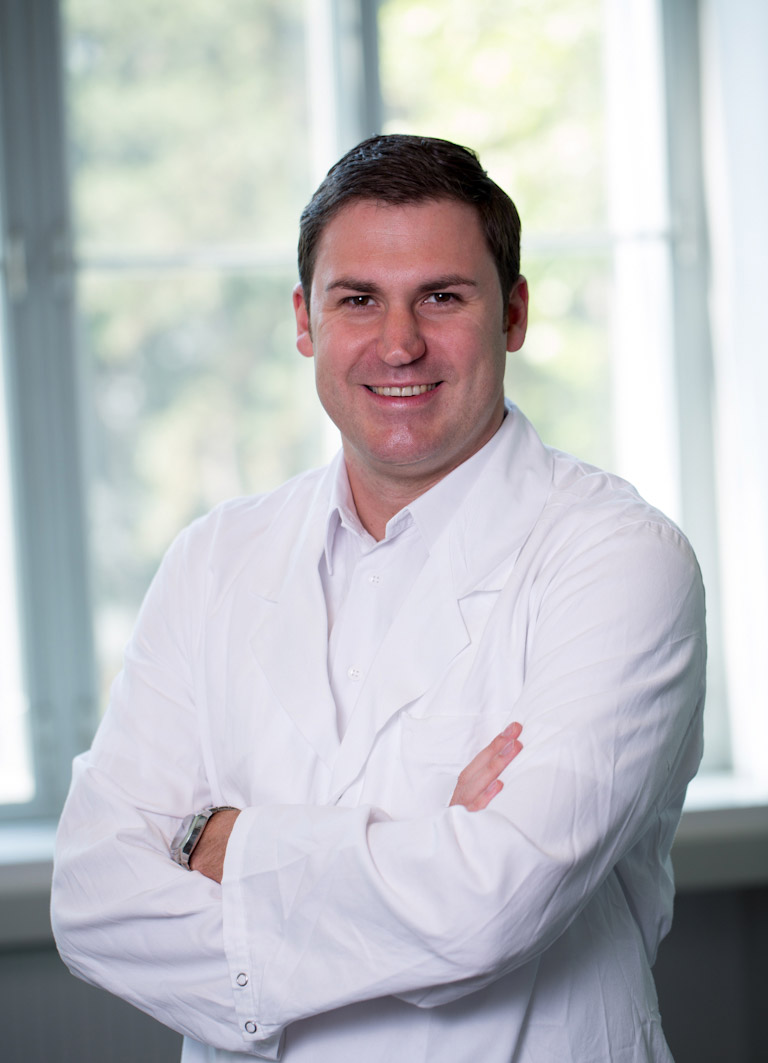 ARCHIMEDlife Gründer DI DDr. David Kasper
DDr. Kasper und sein Team haben sich im Bereich Neugeborenen-Screening und der Labordiagnostik von Seltenen Erkrankungen spezialisiert, und maßgeblich an vielen Verbesserungen nicht nur in Österreich, sondern weltweit mitgearbeitet. In seiner Leitung des Österreichischen Neugeborenen-Screenings wurden viele Initiativen zur Erweiterung gestartet und zahlreiche Qualitätsverbesserungen erzielt. Über 50 internationale peer-reviewed Publikationen in renommierten Journalen wie The Lancet, sowie nationale und internationale Auszeichnungen, zeigen seine Bestrebungen, Labordiagnostik für PatientInnen mit Seltenen Erkrankungen nicht nur zu entwickeln, sondern auch zugänglich zu machen.
Das Medizinische Labor ARCHIMEDlife
ARCHIMEDlife wurde 2013 mit dem Ziel gegründet, bessere und schnellere diagnostische Tests von hoher Qualität für PatientInnen mit meist angeborenen, chronischen Erkrankungen anzubieten. Wir kombinieren innovative Labormethoden von der klinischen Massenspektronomie bis zur Next-Generation-Sequenzierung aus Minimalmengen an Blut. Vor dem Hintergrund, den Bereich der personalisierten Gesundheitsversorgung stetig zu verbessern, zeichnen wir uns durch die internationale Zusammenarbeit mit ArztInnen, ForscherInnen und ExpertInnen in der Industrie aus. Konkret widmen wir uns der Entwicklung neuartiger Labortests, um verwertbare Gesundheitsinformationen zu dem Zeitpunkt zugänglich zu machen, an dem sie wichtig sind.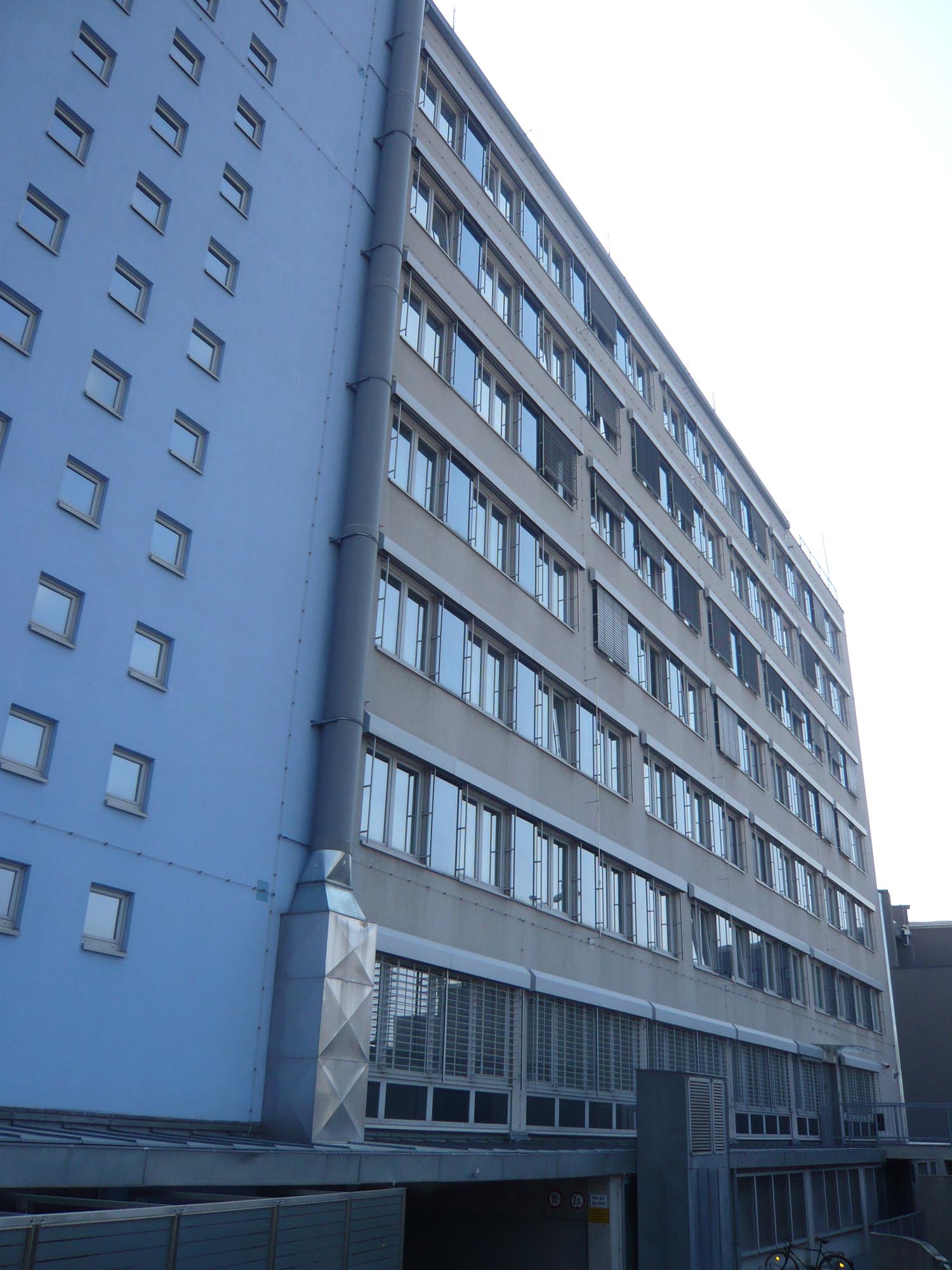 DREI FRAGEN, DREI ANTWORTEN
mit David Kasper
Warum ist Ihnen das Thema Neugeborenen-Screening so wichtig?

Die staatlichen Programme und Screening-Teams leisten seit mehreren Jahrzehnten eine herausragende Arbeit, um Seltene Krankheiten so früh wie möglich zu erkennen um rechtzeitig zu therapieren. Ich selbst habe das Österreichische Screening geleitet, und die Vorzüge aber auch die Limitation kennengelernt. Darum haben wir das Programm Baby Health Check entwickelt, um Eltern den Zugang zu einem erweiterten Untersuchungspanel überhaupt erst zu ermöglichen. Schnell, einfach und sicher — auch im niedergelassenen Bereich.

Wie wurde Baby Health Check entwickelt?

Dieses Programm vereint nicht nur unterschiedliche Methoden aus der Labormedizin, sondern ein sehr erfahrenes inter-disziplinäres Team aus ÄrztInnen, NaturwissenschaftlerInnen und ein hoch-motiviertes Laborteam. Allein diese Kombination ermöglicht die Durchführung eines solch komplexen und vielschichtigen Programms. Es hat mehr als 8 Jahre gedauert, das Team, sowie das Labor mit vielen neuen Labortests auf höchster Qualität aufzubauen.

Worauf sind Sie besonders stolz im Rahmen von BHC?

Besonders stolz sind wir mit unserem Programm am Puls der Zeit zu sein. Neue Therapien werden glücklicherweise für mehr und mehr Seltene Erkrankungen zugelassen. Dazu passende innovative Labortests erweitern das staatliche Programm ungemein, und wir können potentiell kranke Babys und Kinder nicht nur schneller erkennen, sondern eben dann auch oftmals rascher behandeln. Nur eine frühzeitige Erkennung von angeborenen Krankheiten ermöglicht den besten klinischen Outcome. Jeder Tag Verzögerung beeinträchtigt oder gefährdet das Kind.
Weitere Publikationen
Correlation of Lyso-Gb3 levels in dried blood spots and sera from patients with classic and Later-Onset Fabry disease.
Nowak A, Mechtler T, Kasper DC, Desnick RJ., Mol Genet Metab. 2017 Aug;121(4):320-324. doi: 10.1016/j.ymgme.2017.06.006. Epub 2017 Jun 17.
Genotype, phenotype and disease severity reflected by serum LysoGb3 levels in patients with Fabry disease.
Nowak A, Mechtler TP, Hornemann T, Gawinecka J, Theswet E, Hilz MJ, Kasper DC.Mol Genet Metab. 2017 Jul 5. pii: S1096-7192(17)30328-1. doi: 10.1016/j.ymgme.2017.07.002
Newborn Screening for Vitamin B6 Non-responsive Classical Homocystinuria: Systematical Evaluation of a Two-Tier Strategy.
Okun JG, Gan-Schreier H, Ben-Omran T, Schmidt KV, Fang-Hoffmann J, Gramer G, Abdoh G, Shahbeck N, Al Rifai H, Al Khal AL, Haege G, Chiang CC, Kasper DC, Wilcken B, Burgard P, Hoffmann GF. JIMD Rep. 2017;32:87-94. doi: 10.1007/8904_2016_556. Epub 2016 Jun 21.
Inherited Metabolic Disorders: Efficacy of Enzyme Assays on Dried Blood Spots for the Diagnosis of Lysosomal Storage Disorders.
Verma J, Thomas DC, Kasper DC, Sharma S, Puri RD, Bijarnia-Mahay S, Mistry PK, Verma IC. JIMD Rep. 2017;31:15-27. doi: 10.1007/8904_2016_548. Epub 2016 Mar 24.
Plasma LysoGb3: A useful biomarker for the diagnosis and treatment of Fabry disease heterozygotes.
Nowak A, Mechtler TP, Desnick RJ, Kasper DC. Mol Genet Metab. 2017 Jan – Feb;120(1-2):57-61. doi: 10.1016/j.ymgme.2016.10.006. Epub 2016 Oct 19.
Austrian Newborn Screening Program: a perspective of five decades.
Pollak A, Kasper DC. J Perinat Med. 2014 Mar;42(2):151-8. doi: 10.1515/jpm-2013-0113.
Matrix-assisted laser desorption/ionization for simultaneous quantitation of (acyl-)carnitines and organic acids in dried blood spots.
Ostermann KM1, Dieplinger R, Lutsch NM, Strupat K, Metz TF, Mechtler TP, Kasper DC. Rapid Commun Mass Spectrom. 2013 Jul 15;27(13):1497-504. doi: 10.1002/rcm.6597.
Small sizes and indolent evolutionary dynamics challenge the potential role of P2RY8-CRLF2-harboring clones as main relapse-driving force in childhood ALL.
Morak M, Attarbaschi A, Fischer S, Nassimbeni C, Grausenburger R, Bastelberger S, Krentz S, Cario G, Kasper D, Schmitt K, Russell LJ, Pötschger U, Stanulla M, Eckert C, Mann G, Haas OA, Panzer-Grümayer R.Blood. 2012 Dec 20;120(26):5134-42.
Short-incubation mass spectrometry assay for lysosomal storage disorders in newborn and high-risk population screening.
Mechtler TP, Metz TF, Müller HG, Ostermann K, Ratschmann R, de Jesus V, Shushan B, Di Bussolo JM, Herman JL, Herkner KR, Kasper DC. Journal of Chromatography B. 2012 Nov 1;908:9-17
Evaluation of a novel, commercially available mass spectrometry kit for newborn screening including succinylacetone without hydrazine.
Metz TF, Mechtler TP, Merk M, Gottschalk A, Lukačin R, Herkner KR, Kasper DC.Clin Chim Acta. 2012 Aug 16;413(15-16):1259-64. Epub 2012 Apr 12.
Neonatal screening for lysosomal storage disorders: feasibility and incidence from a nationwide study in Austria.
Mechtler TP, Stary S, Metz TF, De Jesús VR, Greber-Platzer S, Pollak A, Herkner KR, Streubel B, Kasper DC. Lancet. 2012 Jan 28;379(9813):335-41. Epub 2011 Nov 29.
Simplified Newborn Screening Protocol for Lysosomal Storage Disorders.
Metz TF, Mechtler TP, Orsini JJ, Martin M, Shushan B, Herman JL, Ratschmann R, Item CB, Streubel B, Herkner KR, Kasper DC. Clin Chem. 2011 Sep;57(9):1286- 94. Epub 2011 Jul 19
Clinical validation of cutoff target ranges in newborn screening of metabolic disorders by tandem mass spectrometry: A worldwide collaborative project.
McHugh Dm et al. Genet Med. 2011 Mar;13(3):230-54.
The National Austrian Newborn Screening Program – Eight years experience with mass spectrometry. Past, present, and future goals.
Kasper DC, Ratschmann R, Metz TF, Mechtler TP, Möslinger D, Konstantopoulou V, Item CB, Pollak A, Herkner KR. Wien Klin Wochenschr. 2010 Oct 15.
The Application of Multiplexed, Multi-dimensional UHPLC-MS/MS to the High Throughput Screening of Lysosomal Storage Disorders in Newborn Dried Bloodspots.
Kasper DC, Hermon J, Jesus de V, Mechtler TP, Metz TF, Sushan R. Rapid Commun Mass Spectrom. 2010 Apr 15;24(7):986-94.
Rapid and accurate denaturating high performance liquid chromatography protocol for the detection of alpha-l-iduronidase mutations causing mucopolysaccharidosis type I.
Kasper DC, Iqbal F, Dvorakova L, Zeman J, Magner M, Bodamer O, Pollak A, Herkner KR, Item CB. Clin Chim Acta. 2010 Mar;411(5-6):345-50. Epub 2009 Nov 29.
Congenital toxoplasmosis in Austria: Prenatal screening for prevention is cost-saving.
Prusa AR, Kasper DC, Sawers L, Walter E, Hayde M, Stillwaggon E., PLoS Negl Trop Dis. 2017 Jul 10;11(7):e0005648. doi: 10.1371/journal.pntd.0005648. eCollection 2017 Jul.
Bloodstream infections during the onset of necrotizing enterocolitis and their relation with the pro-inflammatory response, gut wall integrity and severity of disease in NEC.
Heida FH, Hulscher JB, Schurink M, van Vliet MJ, Kooi EM, Kasper DC, Pones M, Bos AF, Benkoe TM. J Pediatr Surg. 2015 Nov;50(11):1837-41. doi: 10.1016/j.jpedsurg.2015.07.009. Epub 2015 Jul 14.
Intestinal fatty acid-binding protein levels in Necrotizing Enterocolitis correlate with extent of necrotic bowel: results from a multicenter study.
Heida FH, Hulscher JB, Schurink M, Timmer A, Kooi EM, Bos AF, Bruggink JL, Kasper DC, Pones M, Benkoe T. J Pediatr Surg. 2015 Jul;50(7):1115-8. doi: 10.1016/j.jpedsurg.2014.11.037. Epub 2014 Nov 21.
Amniocentesis for the detection of congenital toxoplasmosis: results from the nationwide Austrian prenatal screening program.
Prusa AR, Kasper DC, Pollak A, Olischar M, Gleiss A, Hayde M. Clin Microbiol Infect. 2015 Feb;21(2):191.e1-8. doi: 10.1016/j.cmi.2014.09.018. Epub 2014 Oct 29.
The Austrian Toxoplasmosis Register,
1992-2008. Prusa AR, Kasper DC, Pollak A, Gleiss A, Waldhoer T, Hayde M. Clin Infect Dis. 2015 Jan 15;60(2):e4-e10. doi: 10.1093/cid/ciu724. Epub 2014 Sep 12.
The plasma activities of lysosomal enzymes in infants with necrotizing enterocolitis: new promising class of biomarkers?
Benkoe TM, Mechtler TP, Pones M, Prusa AR, Klebermass-Schrehof K, Rebhandl W, Kasper DC. Clin Chim Acta. 2015 Jan 1;438:279-83. doi: 10.1016/j.cca.2014.08.043. Epub 2014 Sep 6.
Serum levels of interleukin-8 and gut-associated biomarkers in diagnosing necrotizing enterocolitis in preterm infants.
Benkoe TM, Mechtler TP, Weninger M, Pones M, Rebhandl W, Kasper DC. J Pediatr Surg. 2014 Oct;49(10):1446-51. doi: 10.1016/j.jpedsurg.2014.03.012. Epub 2014 Apr 18.
DNA methylation pattern of CALCA in preterm neonates with bacterial sepsis as a putative epigenetic biomarker.
Tendl KA, Schulz SM, Mechtler TP, Bohn A, Metz T, Greber-Platzer S, Kasper DC, Herkner KR, Item CB. Epigenetics. 2013 Dec;8(12):1261-7. doi: 10.4161/epi.26645. Epub 2013 Oct 17.
Molecular detection of late-onset neonatal sepsis in premature infants using small blood volumes: proof-of-concept.
Kasper DC, Altiok I, Mechtler TP, Böhm J, Straub J, Langgartner M, Pollak A, Herkner KR, Berger A. Neonatology. 2013;103(4):268-73. doi: 10.1159/000346365. Epub 2013 Mar 12.
Urinary metabolomic markers of aminoglycoside nephrotoxicity in newborn rats.
Hanna MH, Segar JL, Teesch LM, Kasper DC, Schaefer FS, Brophy PD. Pediatr Res. 2013 May;73(5):585-91. doi: 10.1038/pr.2013.34. Epub 2013 Feb 14.
Evaluation of serological prenatal screening to detect Toxoplasma gondii infections in Austria.
Prusa AR, Kasper DC*, Olischar M, Husslein P, Pollak A, Hayde M *corresp. Author. Neonatology. 2012 Sep 26;103(1):27-34. [Epub ahead of print]
Asparagine and aspartic acid concentrations in bone marrow versus peripheral blood during BFM-based induction therapy for childhood acute lymphoblastic leukemia.
Steiner M, Hochreiter D, Kasper DC, Kornmüller R, Pichler H, Haas OA, Pötschger U, Hutter C, Dworzak MN, Mann G, Attarbaschi A. Leuk Lymphoma. 2012 Sep;53(9):1682-7. Epub 2012 Apr 18.
The predictive value of immature granulocyte count and immature myeloid information in the diagnosis of neonatal sepsis.
Cimenti C, Erwa W, Herkner KR, Kasper DC, Müller W, Resch B. Clin Chem Lab Med. 2012 Feb 23;50(8):1429-32.
In utero exposure to Ureaplasma spp. is associated with increased rate of bronchopulmonary dysplasia and intraventricular hemorrhage in preterm infants.
Kasper DC, Mechtler TP, Böhm J, Petricevic L, Gleiss A, Spergser J, Witt A, Berger A. J Perinat Med. 2011 May;39(3):331-6.
Peritoneal dialysis fluid induces p38-dependent inflammation in human mesothelial cells.
Riesenhuber A, Kratochwill K, Bender TO, Vargha R, Kasper DC, Herzog R, Perit Dial Int. 2011 May-Jun;31(3):332-9. Epub 2010 Dec 30.
Impact of systemic immuno-suppression after solid organ transplantation on allergen- specific responses.
Eiwegger T, Gruber S, Geiger C, Mayer E, Dehlink E, Bannert C, Frischer T, Kasper D, Jaksch P, Klepetko W, Akdis C, Szépfalusi Z. Allergy. 2011 Feb;66(2):271-8.
Tetanus Immunity in Neonates in a Developed Country.
Prusa AR, Wiedermann U, Kasper DC, Hayde M, Helmer H, Pollak A, Förster-Waldl E. Neonatology. 2011;100(1):52-6. Epub 2011 Jan 5.
Evaluation of the Roche Elecsys Toxo IgG and IgM electrochemiluminescence immunoassay for the detection of gestational Toxoplasma infection. Prusa AR, Hayde M, Unterasinger L, Pollak A, Herkner KR, Kasper DC. Diagn Microbiol Infect Dis. 2010 Sep 28
MicroRNA-146: Tiny player in neonatal innate immunity?
Lederhuber H, Baer K, Ipek A, Sadeghi K, Kasper DC. Neonatology. 2010 Jul 9;99(1):51-56
The bacterial load of Ureaplasma parvum in amniotic fluid is correlated with an increased intrauterine inflammatory response.
Kasper DC, Mechtler TP, Reischer GR, Witt A, Langgartner M, Pollak A, Herkner KR, Berger A. Diagn Microbiol Infect Dis. 2010 Mar 4. doi: 10.1016/j.diagmicrobio.2009.12.023
Stress responses and conditioning effects in mesothelial cells exposed to peritoneal dialysis fluid.
Kratochwill K, Lechner M, Siehs C, Lederhuber HC, Rehulka P, Endemann M, Kasper DC, Herkner KR, Mayer B, Rizzi A, Aufricht C. J Proteome Res. 2009 Apr;8(4):1731-47
Evaluation of the Vitros ECiQ immunodiagnostic system for detection of anti-Toxoplasma immunoglobulin G and immunoglobulin M antibodies for confirmatory testing for acute Toxoplasma gondii infection in pregnant women.
Kasper DC, Prusa AR, Hayde M, Gerstl N, Pollak A, Herkner KR, Reiter-Reisacher. J Clin Microbiol. 2009 Jan;47(1):164- 7. Epub 2008 Nov 5.
Characterization and differentiation of iron status in anemic very low birth weight infants using a diagnostic nomogram.
Kasper DC, Widness JA, Haiden N, Berger A, Hayde M, Pollak A, Herkner KR. Neonatology. 2009;95(2):164-71. Epub 2008 Sep 6.
Quantitative real-time polymerase chain reaction for the accurate detection of Toxoplasma gondii in amniotic fluid.
Kasper DC, Sadeghi K, Prusa AR, Reischer GH, Kratochwill K, Förster-Waldl E, Gerstl N, Hayde M, Pollak A, Herkner KR. Diagn Microbiol Infect Dis. 2009 Jan;63(1):10-5. Epub 2008 Nov 6.