The people behind Baby Health Check
Get to know us and our team at the ARCHIMEDlife medical laboratory and learn more about our work in the field of rare diseases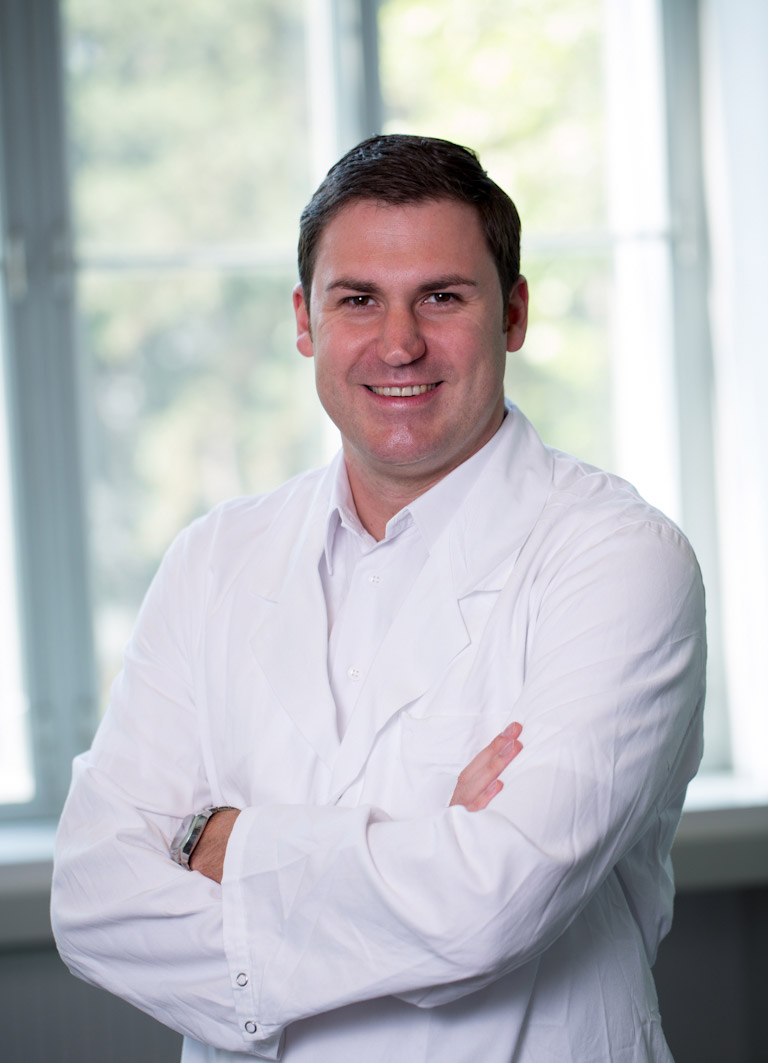 ARCHIMEDlife Founder Dr. David Kasper
Dr. Kasper and his team specialize in newborn screening and laboratory diagnosis of rare diseases and have been instrumental in many improvements not only in Austria but worldwide. Under his leadership of Austrian Newborn Screening, many screening expansion initiatives were launched and numerous quality improvements were achieved. More than 50 international peer-reviewed publications in renowned journals such as The Lancet, as well as national and international awards, show his efforts not only to develop laboratory diagnostics for patients with rare diseases but also to make them accessible to physicians and their patients.
The ARCHIMEDlife Medical Laboratory
ARCHIMEDlife was founded in 2013 with the goal of providing better and faster high-quality diagnostic tests for patients with mostly congenital, chronic diseases. We combine innovative laboratory methods from clinical mass spectrometry to next-generation sequencing from minimal amounts of blood. With our background of continuously improving the field of personalized healthcare, we excel in international collaboration with physicians, researchers, and experts in industry. Specifically, we are dedicated to the development of novel laboratory tests to make actionable health information accessible at the time it matters.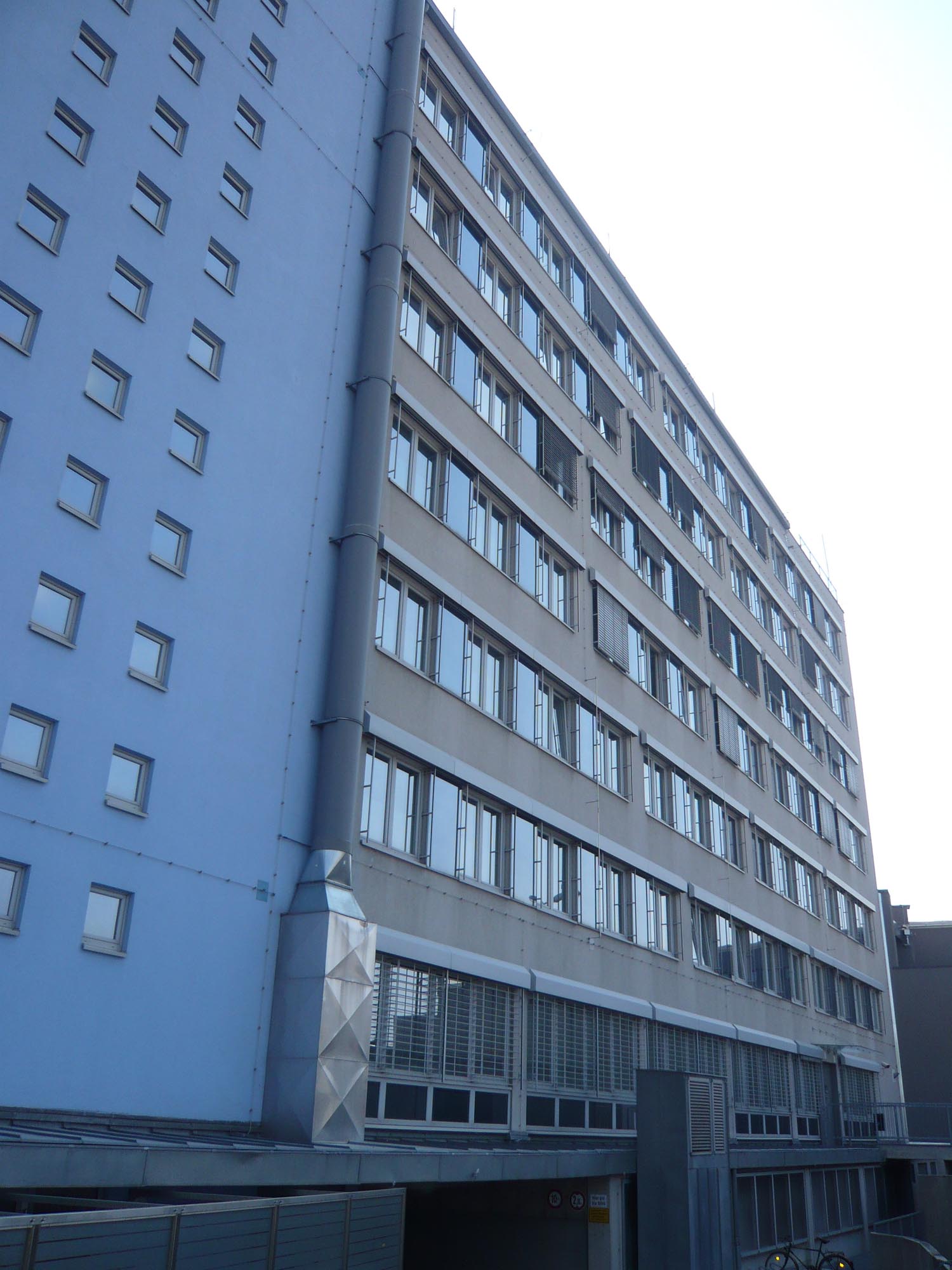 Stay in touch with us! Subscribe to our newsletter and receive regular updates on newborn screening, laboratory diagnostics and publications.
Three Questions, Three Answers
with David Kasper
Why is the topic of newborn screening so important to you?

The government screening programs and laboratory teams have been doing an outstanding job for several decades to detect rare diseases as early as possible in order to treat them in time. I myself have led the Austrian screening program and have seen the benefits but also the limitations. That's why we developed the Baby Health Check program, to give parents early access to an expanded screening panel. Fast, easy and safe – even in the office setting.

How was Baby Health Check developed?

This program combines not only different methods from laboratory medicine, but also a very experienced inter-disciplinary team of physicians, natural scientists, and a highly motivated laboratory team. This combination alone makes it possible to carry out such a complex and multifaceted program. It has taken more than 8 years to build up the team, as well as the laboratory with many new laboratory tests of the highest quality.

What are you particularly proud of within BHC?

We are particularly proud to have our finger on the pulse of the times with our program. Fortunately, new therapies are being approved for more and more rare diseases. Matching innovative laboratory tests expand the state program immensely, and we can not only detect potentially sick babies and children faster, but also often treat them more quickly. Only early detection of congenital diseases allows for the best clinical outcome. Every day of delay compromises or endangers the child.
Additional Publications
Correlation of Lyso-Gb3 levels in dried blood spots and sera from patients with classic and Later-Onset Fabry disease.
Nowak A, Mechtler T, Kasper DC, Desnick RJ., Mol Genet Metab. 2017 Aug;121(4):320-324. doi: 10.1016/j.ymgme.2017.06.006. Epub 2017 Jun 17.
Genotype, phenotype and disease severity reflected by serum LysoGb3 levels in patients with Fabry disease.
Nowak A, Mechtler TP, Hornemann T, Gawinecka J, Theswet E, Hilz MJ, Kasper DC.Mol Genet Metab. 2017 Jul 5. pii: S1096-7192(17)30328-1. doi: 10.1016/j.ymgme.2017.07.002
Newborn Screening for Vitamin B6 Non-responsive Classical Homocystinuria: Systematical Evaluation of a Two-Tier Strategy.
Okun JG, Gan-Schreier H, Ben-Omran T, Schmidt KV, Fang-Hoffmann J, Gramer G, Abdoh G, Shahbeck N, Al Rifai H, Al Khal AL, Haege G, Chiang CC, Kasper DC, Wilcken B, Burgard P, Hoffmann GF. JIMD Rep. 2017;32:87-94. doi: 10.1007/8904_2016_556. Epub 2016 Jun 21.
Inherited Metabolic Disorders: Efficacy of Enzyme Assays on Dried Blood Spots for the Diagnosis of Lysosomal Storage Disorders.
Verma J, Thomas DC, Kasper DC, Sharma S, Puri RD, Bijarnia-Mahay S, Mistry PK, Verma IC. JIMD Rep. 2017;31:15-27. doi: 10.1007/8904_2016_548. Epub 2016 Mar 24.
Plasma LysoGb3: A useful biomarker for the diagnosis and treatment of Fabry disease heterozygotes.
Nowak A, Mechtler TP, Desnick RJ, Kasper DC. Mol Genet Metab. 2017 Jan – Feb;120(1-2):57-61. doi: 10.1016/j.ymgme.2016.10.006. Epub 2016 Oct 19.
Austrian Newborn Screening Program: a perspective of five decades.
Pollak A, Kasper DC. J Perinat Med. 2014 Mar;42(2):151-8. doi: 10.1515/jpm-2013-0113.
Matrix-assisted laser desorption/ionization for simultaneous quantitation of (acyl-)carnitines and organic acids in dried blood spots.
Ostermann KM1, Dieplinger R, Lutsch NM, Strupat K, Metz TF, Mechtler TP, Kasper DC. Rapid Commun Mass Spectrom. 2013 Jul 15;27(13):1497-504. doi: 10.1002/rcm.6597.
Small sizes and indolent evolutionary dynamics challenge the potential role of P2RY8-CRLF2-harboring clones as main relapse-driving force in childhood ALL.
Morak M, Attarbaschi A, Fischer S, Nassimbeni C, Grausenburger R, Bastelberger S, Krentz S, Cario G, Kasper D, Schmitt K, Russell LJ, Pötschger U, Stanulla M, Eckert C, Mann G, Haas OA, Panzer-Grümayer R.Blood. 2012 Dec 20;120(26):5134-42.
Short-incubation mass spectrometry assay for lysosomal storage disorders in newborn and high-risk population screening.
Mechtler TP, Metz TF, Müller HG, Ostermann K, Ratschmann R, de Jesus V, Shushan B, Di Bussolo JM, Herman JL, Herkner KR, Kasper DC. Journal of Chromatography B. 2012 Nov 1;908:9-17
Evaluation of a novel, commercially available mass spectrometry kit for newborn screening including succinylacetone without hydrazine.
Metz TF, Mechtler TP, Merk M, Gottschalk A, Lukačin R, Herkner KR, Kasper DC.Clin Chim Acta. 2012 Aug 16;413(15-16):1259-64. Epub 2012 Apr 12.
Neonatal screening for lysosomal storage disorders: feasibility and incidence from a nationwide study in Austria.
Mechtler TP, Stary S, Metz TF, De Jesús VR, Greber-Platzer S, Pollak A, Herkner KR, Streubel B, Kasper DC. Lancet. 2012 Jan 28;379(9813):335-41. Epub 2011 Nov 29.
Simplified Newborn Screening Protocol for Lysosomal Storage Disorders.
Metz TF, Mechtler TP, Orsini JJ, Martin M, Shushan B, Herman JL, Ratschmann R, Item CB, Streubel B, Herkner KR, Kasper DC. Clin Chem. 2011 Sep;57(9):1286- 94. Epub 2011 Jul 19
Clinical validation of cutoff target ranges in newborn screening of metabolic disorders by tandem mass spectrometry: A worldwide collaborative project.
McHugh Dm et al. Genet Med. 2011 Mar;13(3):230-54.
The National Austrian Newborn Screening Program – Eight years experience with mass spectrometry. Past, present, and future goals.
Kasper DC, Ratschmann R, Metz TF, Mechtler TP, Möslinger D, Konstantopoulou V, Item CB, Pollak A, Herkner KR. Wien Klin Wochenschr. 2010 Oct 15.
The Application of Multiplexed, Multi-dimensional UHPLC-MS/MS to the High Throughput Screening of Lysosomal Storage Disorders in Newborn Dried Bloodspots.
Kasper DC, Hermon J, Jesus de V, Mechtler TP, Metz TF, Sushan R. Rapid Commun Mass Spectrom. 2010 Apr 15;24(7):986-94.
Rapid and accurate denaturating high performance liquid chromatography protocol for the detection of alpha-l-iduronidase mutations causing mucopolysaccharidosis type I.
Kasper DC, Iqbal F, Dvorakova L, Zeman J, Magner M, Bodamer O, Pollak A, Herkner KR, Item CB. Clin Chim Acta. 2010 Mar;411(5-6):345-50. Epub 2009 Nov 29.
Congenital toxoplasmosis in Austria: Prenatal screening for prevention is cost-saving.
Prusa AR, Kasper DC, Sawers L, Walter E, Hayde M, Stillwaggon E., PLoS Negl Trop Dis. 2017 Jul 10;11(7):e0005648. doi: 10.1371/journal.pntd.0005648. eCollection 2017 Jul.
Bloodstream infections during the onset of necrotizing enterocolitis and their relation with the pro-inflammatory response, gut wall integrity and severity of disease in NEC.
Heida FH, Hulscher JB, Schurink M, van Vliet MJ, Kooi EM, Kasper DC, Pones M, Bos AF, Benkoe TM. J Pediatr Surg. 2015 Nov;50(11):1837-41. doi: 10.1016/j.jpedsurg.2015.07.009. Epub 2015 Jul 14.
Intestinal fatty acid-binding protein levels in Necrotizing Enterocolitis correlate with extent of necrotic bowel: results from a multicenter study.
Heida FH, Hulscher JB, Schurink M, Timmer A, Kooi EM, Bos AF, Bruggink JL, Kasper DC, Pones M, Benkoe T. J Pediatr Surg. 2015 Jul;50(7):1115-8. doi: 10.1016/j.jpedsurg.2014.11.037. Epub 2014 Nov 21.
Amniocentesis for the detection of congenital toxoplasmosis: results from the nationwide Austrian prenatal screening program.
Prusa AR, Kasper DC, Pollak A, Olischar M, Gleiss A, Hayde M. Clin Microbiol Infect. 2015 Feb;21(2):191.e1-8. doi: 10.1016/j.cmi.2014.09.018. Epub 2014 Oct 29.
The Austrian Toxoplasmosis Register,
1992-2008. Prusa AR, Kasper DC, Pollak A, Gleiss A, Waldhoer T, Hayde M. Clin Infect Dis. 2015 Jan 15;60(2):e4-e10. doi: 10.1093/cid/ciu724. Epub 2014 Sep 12.
The plasma activities of lysosomal enzymes in infants with necrotizing enterocolitis: new promising class of biomarkers?
Benkoe TM, Mechtler TP, Pones M, Prusa AR, Klebermass-Schrehof K, Rebhandl W, Kasper DC. Clin Chim Acta. 2015 Jan 1;438:279-83. doi: 10.1016/j.cca.2014.08.043. Epub 2014 Sep 6.
Serum levels of interleukin-8 and gut-associated biomarkers in diagnosing necrotizing enterocolitis in preterm infants.
Benkoe TM, Mechtler TP, Weninger M, Pones M, Rebhandl W, Kasper DC. J Pediatr Surg. 2014 Oct;49(10):1446-51. doi: 10.1016/j.jpedsurg.2014.03.012. Epub 2014 Apr 18.
DNA methylation pattern of CALCA in preterm neonates with bacterial sepsis as a putative epigenetic biomarker.
Tendl KA, Schulz SM, Mechtler TP, Bohn A, Metz T, Greber-Platzer S, Kasper DC, Herkner KR, Item CB. Epigenetics. 2013 Dec;8(12):1261-7. doi: 10.4161/epi.26645. Epub 2013 Oct 17.
Molecular detection of late-onset neonatal sepsis in premature infants using small blood volumes: proof-of-concept.
Kasper DC, Altiok I, Mechtler TP, Böhm J, Straub J, Langgartner M, Pollak A, Herkner KR, Berger A. Neonatology. 2013;103(4):268-73. doi: 10.1159/000346365. Epub 2013 Mar 12.
Urinary metabolomic markers of aminoglycoside nephrotoxicity in newborn rats.
Hanna MH, Segar JL, Teesch LM, Kasper DC, Schaefer FS, Brophy PD. Pediatr Res. 2013 May;73(5):585-91. doi: 10.1038/pr.2013.34. Epub 2013 Feb 14.
Evaluation of serological prenatal screening to detect Toxoplasma gondii infections in Austria.
Prusa AR, Kasper DC*, Olischar M, Husslein P, Pollak A, Hayde M *corresp. Author. Neonatology. 2012 Sep 26;103(1):27-34. [Epub ahead of print]
Asparagine and aspartic acid concentrations in bone marrow versus peripheral blood during BFM-based induction therapy for childhood acute lymphoblastic leukemia.
Steiner M, Hochreiter D, Kasper DC, Kornmüller R, Pichler H, Haas OA, Pötschger U, Hutter C, Dworzak MN, Mann G, Attarbaschi A. Leuk Lymphoma. 2012 Sep;53(9):1682-7. Epub 2012 Apr 18.
The predictive value of immature granulocyte count and immature myeloid information in the diagnosis of neonatal sepsis.
Cimenti C, Erwa W, Herkner KR, Kasper DC, Müller W, Resch B. Clin Chem Lab Med. 2012 Feb 23;50(8):1429-32.
In utero exposure to Ureaplasma spp. is associated with increased rate of bronchopulmonary dysplasia and intraventricular hemorrhage in preterm infants.
Kasper DC, Mechtler TP, Böhm J, Petricevic L, Gleiss A, Spergser J, Witt A, Berger A. J Perinat Med. 2011 May;39(3):331-6.
Peritoneal dialysis fluid induces p38-dependent inflammation in human mesothelial cells.
Riesenhuber A, Kratochwill K, Bender TO, Vargha R, Kasper DC, Herzog R, Perit Dial Int. 2011 May-Jun;31(3):332-9. Epub 2010 Dec 30.
Impact of systemic immuno-suppression after solid organ transplantation on allergen- specific responses.
Eiwegger T, Gruber S, Geiger C, Mayer E, Dehlink E, Bannert C, Frischer T, Kasper D, Jaksch P, Klepetko W, Akdis C, Szépfalusi Z. Allergy. 2011 Feb;66(2):271-8.
Tetanus Immunity in Neonates in a Developed Country.
Prusa AR, Wiedermann U, Kasper DC, Hayde M, Helmer H, Pollak A, Förster-Waldl E. Neonatology. 2011;100(1):52-6. Epub 2011 Jan 5.
Evaluation of the Roche Elecsys Toxo IgG and IgM electrochemiluminescence immunoassay for the detection of gestational Toxoplasma infection. Prusa AR, Hayde M, Unterasinger L, Pollak A, Herkner KR, Kasper DC. Diagn Microbiol Infect Dis. 2010 Sep 28
MicroRNA-146: Tiny player in neonatal innate immunity?
Lederhuber H, Baer K, Ipek A, Sadeghi K, Kasper DC. Neonatology. 2010 Jul 9;99(1):51-56
The bacterial load of Ureaplasma parvum in amniotic fluid is correlated with an increased intrauterine inflammatory response.
Kasper DC, Mechtler TP, Reischer GR, Witt A, Langgartner M, Pollak A, Herkner KR, Berger A. Diagn Microbiol Infect Dis. 2010 Mar 4. doi: 10.1016/j.diagmicrobio.2009.12.023
Stress responses and conditioning effects in mesothelial cells exposed to peritoneal dialysis fluid.
Kratochwill K, Lechner M, Siehs C, Lederhuber HC, Rehulka P, Endemann M, Kasper DC, Herkner KR, Mayer B, Rizzi A, Aufricht C. J Proteome Res. 2009 Apr;8(4):1731-47
Evaluation of the Vitros ECiQ immunodiagnostic system for detection of anti-Toxoplasma immunoglobulin G and immunoglobulin M antibodies for confirmatory testing for acute Toxoplasma gondii infection in pregnant women.
Kasper DC, Prusa AR, Hayde M, Gerstl N, Pollak A, Herkner KR, Reiter-Reisacher. J Clin Microbiol. 2009 Jan;47(1):164- 7. Epub 2008 Nov 5.
Characterization and differentiation of iron status in anemic very low birth weight infants using a diagnostic nomogram.
Kasper DC, Widness JA, Haiden N, Berger A, Hayde M, Pollak A, Herkner KR. Neonatology. 2009;95(2):164-71. Epub 2008 Sep 6.
Quantitative real-time polymerase chain reaction for the accurate detection of Toxoplasma gondii in amniotic fluid.
Kasper DC, Sadeghi K, Prusa AR, Reischer GH, Kratochwill K, Förster-Waldl E, Gerstl N, Hayde M, Pollak A, Herkner KR. Diagn Microbiol Infect Dis. 2009 Jan;63(1):10-5. Epub 2008 Nov 6.