Screening for 14 additional rare diseases
This screening panel was adapted to the therapies available in Germany- the diseases were thus selected based on careful analysis of the conditions of your health care system.
Lysosomal Storage Disorders
Mucopolysaccharidosis Type I
Mucopolysaccharidosis Type II
Mucopolysaccharidosis Type IIIB
Mucopolysaccharidosis Type IVA
Mucopolysaccharidosis Type IVB
Mucopolysaccharidosis Type VI
Mucopolysaccharidosis Type VII

Mucopolysaccharidosis (MPS) – extensive investigation for seven subtypes
In the context of MPS, glycosaminoglycans (GAG) are stored in the supporting and connective tissue. Affected individuals have typical facial changes, bone malformations, short stature, hirsutism, developmental impairment, heart problems, hepatosplenomegaly, visual and hearing impairment. The enzyme replacement therapy used can significantly improve the course of the disease. Furthermore, bone marrow or stem cell transplantation is also used.
Occurance: 1:8.000
α-Mannosidosis as a differential diagnosis to mucopolysaccharidosis.
α-Mannosidosis – important differential diagnosis to MPS.
This metabolic disorder is a progressive lysosomal storage disease caused by α-mannosidase deficiency. As a result, the breakdown of mannose-containing oligosaccharides in the body cells is disturbed. Currently, two causal therapies are available: Hematopoietic stem cell transplantation and enzyme replacement therapy of a recombinant form of human α-mannosidase. Indications for testing: facial dysmorphia, recurrent infections, hearing impairment, mental impairment, developmental delay, hepatosplenomegaly, macroglossia, skeletal malformations, gait disorder. Affected children require close follow-up with infection management, early intervention, hearing aids, sports, and orthopedic surgery.
Occurance: 1-9:1.000.000
Neuronal Ceroid Lipofuscinosis Type I and II
Neuronal Ceroid Lipofucinosis (CLN1 and CLN2)
Of the ten known forms, CLN1 and CLN2 disease are tested for. Affected individuals experience a progressive degenerative disease of the brain. Clinically, this disorder presents with loss of mental abilities to dementia, speech disorders, epilepsy, and retinal degeneration with vision loss and increased mortality. CLN1 manifests in both neonatal and young adulthood, CLN2 belongs to the late infantile form. A gene therapy is currently being tested for CLN1 disease. CLN2 disease, also known as tripeptidyl peptidase 1 (TPP1) deficiency, involves intracerebroventricular infusion therapy in infancy.
Occurance: 1-9/100.000
Pompe disease (Glycogenosis Type II)
Pompe disease (α-1,4-Glucosidase Deficiency)
In Pompe disease, type II glycogenosis occurs due to acid maltase deficiency. In the infantile form, the fetus already has hypertrophic cardiomyopathy, hepatomegaly, and muscle hypotonia. These children are conspicuous postnatally for respiratory failure and drinking difficulties. The late-onset form is a degenerative metabolic myopathy. Here, the progressive limb-girdle myopathies typically stand out, beginning in the lower limbs, and/or with respiratory problems due to deposits in the respiratory muscles. Since 2006, this disease can be successfully treated by specific enzyme replacement therapy.
Occurance: 1:60.000
Lysosomal acid lipase deficiency
Lysosomal acid lipase deficiency (LAL-D).
With this enzyme deficiency, fats cannot be properly broken down, and cholesterol esters and triglycerides are deposited in the tissues. This causes hepatosplenomegaly to cirrhosis, xanthomatosis and atherosclerosis. The earlier this progressive disease manifests, the worse the prognosis. Withearly onset,adrenal calcification, liver failure, diarrhea/steatorrhea, malabsorption, and mental impairment are prominent. Later manifestations also include bleeding in the gastrointestinal tract, coronary artery disease, aneurysm, and stroke. Blood products are administered for anemia and low platelets. Liver transplantation is also used here. Therapeutically, blood lipid-lowering drugs are available. In addition, there is specific enzyme replacement therapy.
Occurance: 1-9/100.000
Leukodystrophy
Cerebrotendinous Xanthomatosis
Cerebrotendinous Xanthomatosis (CTX)
Here, a gene mutation causes an enzyme defect in sterol 27-hydroxylase. This leads to neurodegenerative disorder due to deposition of cholestanol as well as cholesterol in the tissues. The typical clinical presentation includes gallbladder pathologies, cholestasis and chronic diarrhea in infants, cataract with visual disturbances, xanthomas, psychiatric or neurological disorders, developmental disorders, epilepsy, cardiomyopathy with cardiac arrhythmias. Various drug therapies are already available for this disease. The treatment leads to normalization and partial regression of symptoms that have already occurred.
Occurance: 1:50.000
Carbohydrate metabolism defect
Glucose-6-phosphate dehydrogenase deficiency (G6PD deficiency)
Glucose-6-phosphate dehydrogenase deficiency (G6PD deficiency)
In this congenital enzyme defect, a disorder occurs in the area of erythrocyte metabolism. Infection, ingestion of certain drugs or foods can cause hemolytic anemia and even kidney failure. Newborns are conspicuous with jaundice.
In addition to this panel, you have the option to have a screening for all 70+ conditions on the Baby Health Check. This has the following advantages:
Better respond to the needs of your patients (e.g. in case of positive family history)
Screening for other important rare diseases – only where screening is performed can early referral to an expert and therapy be provided
Contributing to the gradual expansion of newborn screening.
Other important information
Duration of laboratory diagnostic analysis
The performance of laboratory diagnostics takes between 7-10 working days. You will be notified by e-mail about the arrival of the sample and the availability of the medical report.
Abnormal biochemical findings
If the first biochemical test is abnormal, immediate genetic confirmation diagnostics are included in the program. This serves to avoid false-positive results and to shorten the time between sample collection and possible diagnosis.
Medical Reports via the WEBPORTAL
The referring physician receives the electronic medical report via the ARCHIMEDlife WEBPORTAL, then they can contact the parents and discusses the result of the report. Registration in the WEBPORTAL brings the following advantages: Notification of the arrival of the sample at the laboratory, the current status of the screening, PDF download of the medical report, and easily order follow-up testing or blood collection kits.
Accreditation and validation
ARCHIMEDlife is a certified and accredited medical laboratory. We work at the highest level and are subject to strict controls by Accreditation Austria. The laboratory has been awarded the highest quality seal (ISO 15189 for medical laboratories). Only a few laboratories in Austria have this seal of quality.

All laboratory tests are subject to the strictest controls and are regularly checked in international round-robin tests and are fully validated according to the requirements of ISO 15189. These validations are externally verified by the authority Accreditation Austria. ARCHIMEDlife works with international laboratories on continuous quality verification in international inter-laboratory tests.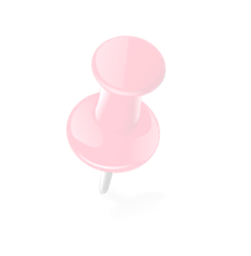 Did you know?
ARCHIMEDlife is an accredited medical laboratory located in Vienna. In addition to diagnostics for rare diseases, we are active in routine diagnostics and are committed to the development of new laboratory tests. Get to know us!
ARCHIMEDlife has been part of the amedes group since 2020. With over 90 locations in Germany, Belgium, Austria and Dubai, amedes offers interdisciplinary and medical-diagnostic services for patients, physicians in private practice and clinics.ow us! On our website you will find all our diagnostic services and more. We look forward to your visit.
Learn more about the cooperation between ARCHIMEDlife and amedes in the form of Diagnostic Services for Rare Diseases and Genetics.